20 Dec. 2022 – The overall goal of SENSIBAT is to manufacture two demonstrator battery packs with a novel battery management system (BMS) and Li-ion pouch cells with integrated sensor units for measuring the pressure and temperature distribution inside the battery cells. The involved project partners were able to fabricate the first battery cells with integrated sensor units and proved that the integrated sensor units do not influence the cycling performance. The relative discharge capacity deviation of the cells with and without sensor matrices is below 1% after the performance test and is therefore not significant.
The development process for the sensor units was divided into two phases: First, the development of sensor matrices with 3×4 measuring points for a 1 Ah pouch cell configuration and second, the development of 5×7 measuring matrices for a 5 Ah pouch cell configuration.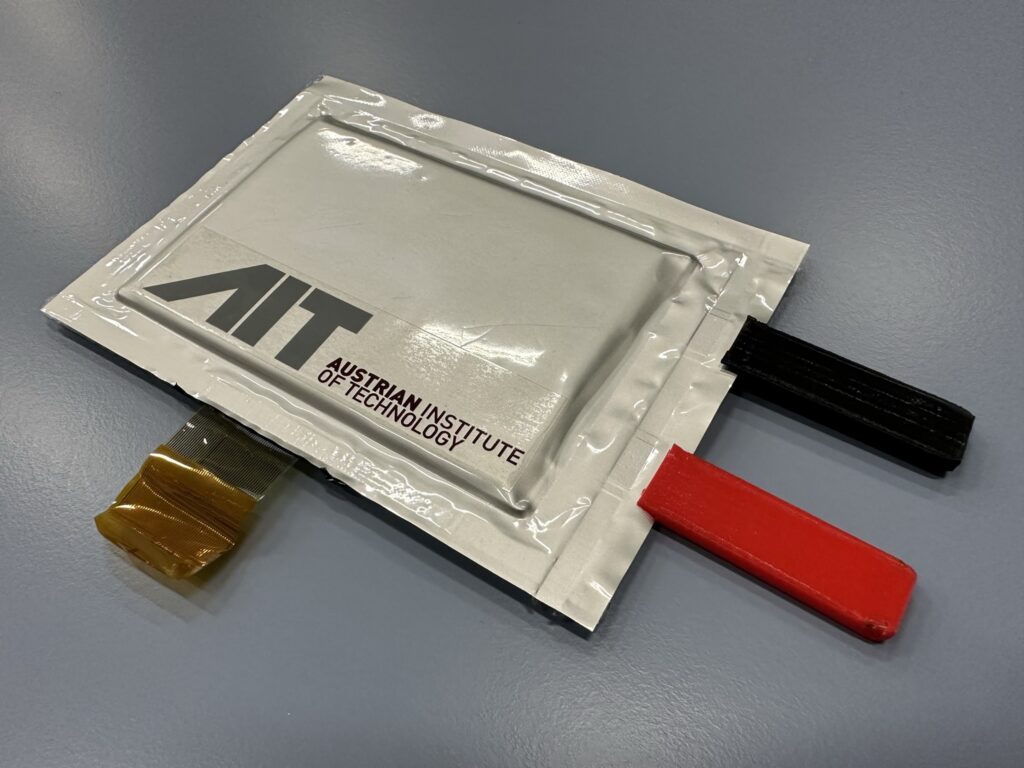 Particular attention was paid to the encapsulation and protection of sensitive metallic structures of the sensors against the aggressive environment within the cell, mainly caused by the electrolyte. Additionally, it needed to be ensured that at the area of the sensor feedthrough, the sealing of the assembled pouch cells is tight, so that no leakage occurs.
Gained knowledge about sensor development and integration at the 1 Ah pouch cell level was further applied at the 5 Ah cells.
Subsequent tests with tailored data read-out circuits will be conducted to gather temperature and pressure data generated by the sensor matrices. The interpretation, as well as the correlation of these results and the electrochemical data will be used for the following state estimation algorithm development.
The development and construction of two final demonstrator battery modules with novel battery management system (BMS) are the next steps of the SENSIBAT project.
Click here to read the full report.
Involved partners: AIT, ABEE, FHG, VAR