On the 14th and 15th of March, the SENSIBAT consortium came together for the sixth (but second face-to-face) General Assembly Meeting hosted by BeDimensional (BDM) in Genoa, Italy.
During the meeting, the Work Package Leaders presented the progress of their work over the last 6 months. WP2 – Level 2 sensor design, prototyping and small cell integration – has finalized its work and thus presented its final results on the characterization of 3-5 cm2 pouch cells with integrated level-2 sensor. Click here to read more about this result.
Moreover, during the General Assembly meeting it was discussed that the request for an extension of 4 months of the project has been officially submitted to the European Commission. After the meeting, we got the reply that the amendment has been accepted by the EC, which means that the SENSIBAT project will now run until the end of December 2023.
BDM showed us around their facilities, where we got to see their pilot-line production and test facilities. The first day was closed by an excellent networking dinner at the Bristol Palace hotel.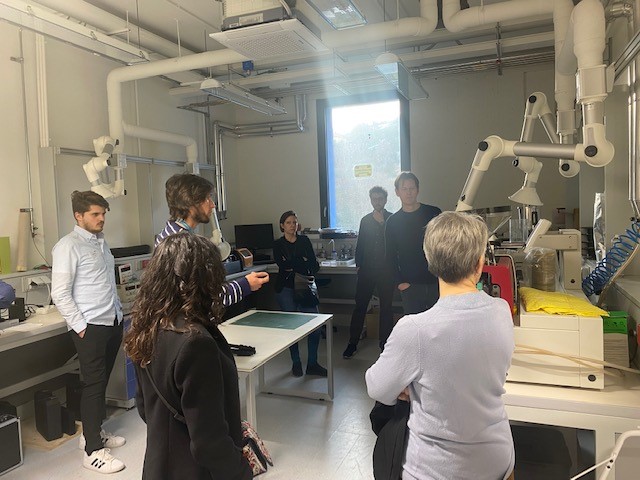 We want to thank everyone for joining the meeting and especially BDM for hosting the meeting!